Creek Road Fence & Clean-up project
In April 2011 The Trust obtained a 0.8-acre parcel of forested habitat between W. Franklin Street and Creek Road. This area is designated as a wildlife refuge, so there are no trails, but there are plans for a bench and quiet sitting area on the border.
On June 26th 2017 AmeriCorps Cape Cod volunteers assisted our Trustees in the installation of 250 feet of split rail fence to demarcate the area and its approach. Materials for the project were discounted and delivered free of charge by Owner Jeff Rogers and Andy Fingado, General Manager of Conwell Lumber.
Thanks to Mark Miller, one of the neighbors, for being very helpful and supportive.
Thanks to Kayla, Roy, and the entire AmeriCorps crew, and to Mark Robinson of The Compact of Cape Cod Conservation Trusts, and Sherry, Jim, and Dennis of The Trust for meeting all challenges and improvising on-the-spot solutions in a single day!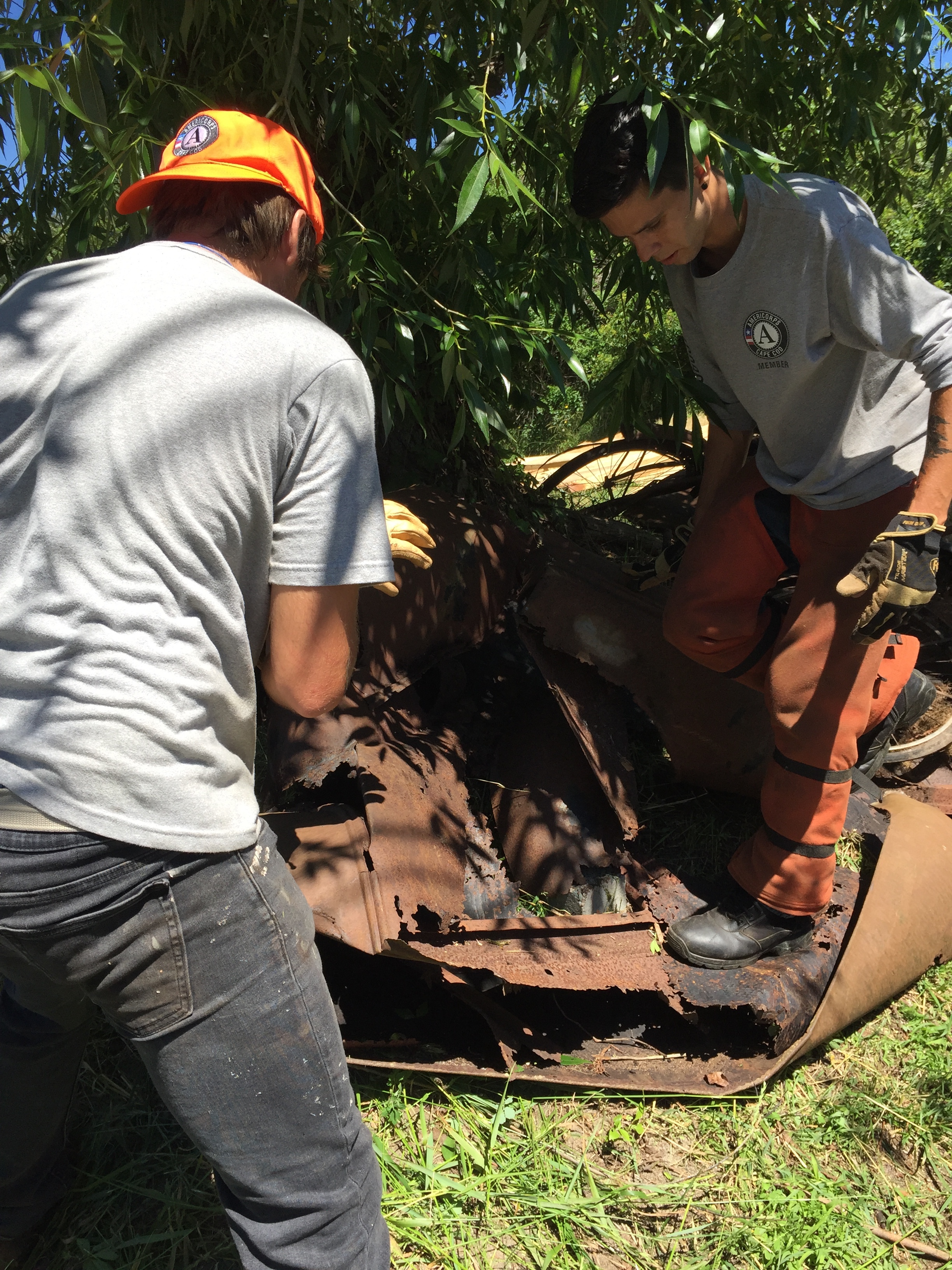 Photographs and Video Clips: Sherry Dranch